Skip to Content
Complementary Skin Consultations in Winter Park
Receive a complimentary skin consultation in Winter Park, from SkinLab Winter Park. We're here to guide you on your journey to customized skincare. Our team of skin experts specializes in custom treatment plans for all skin types. We personalize your care to your unique skin. Through our initial consultation, we'll identify your primary skin goals and address any concerns or questions you may have. As part of your first visit, we'll also conduct a skin assessment using the latest technology to identify any underlying issues that may not be immediately visible. This assessment will help us know how to best move forward with your skincare treatment plan.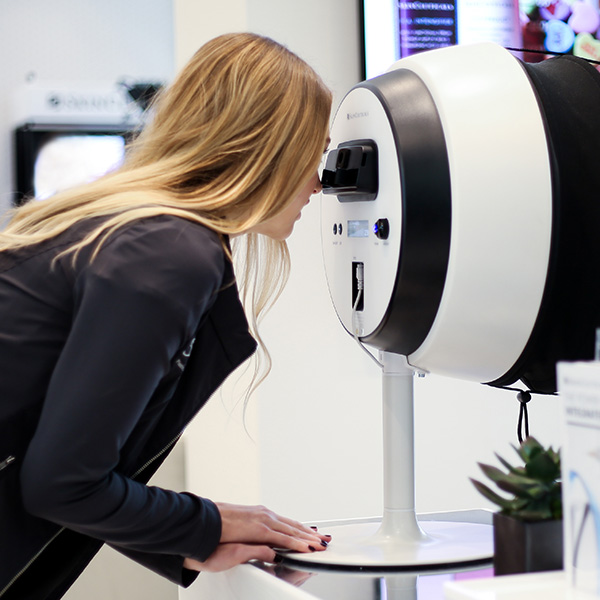 Cutting-Edge Technology
Skin Scope LED is a diagnostic technology that reveals underlying skin concerns. During the initial consultation, we'll use this technology to catch problems before they arise to the surface. We assess the patient's skin using two light modes. Simulated daylight allows us to review visible concerns, and the LED UV light mode identifies skin damage and other issues. Our expert team uses the information gathered from this assessment to create a customized treatment plan for you. Our customized skincare allows you to meet your skin goals quicker and see real results much faster. We individualize every step of your treatment to your unique skin needs and goals.
Get Customized Aesthetic Skincare
Contact our clinic to schedule a consultation and begin your journey towards brighter, healthier-looking skin. We can treat a variety of skin problems, including acne, sun damage, redness, age spots, and vessel issues. We also offer permanent hair reduction via laser hair removal. Get aesthetic skincare from a board-certified plastic surgeon. Our skin experts provide facials, signature skin treatments, and minimally invasive aesthetic services to meet the needs of every skin type. We deliver comprehensive skin care services with the results you're looking for. Schedule a consultation with us to receive a complimentary skin assessment.